Runes on the Run Card Decks©
by Lady Katherine Anderson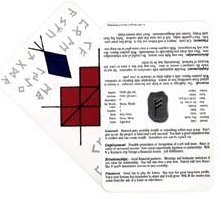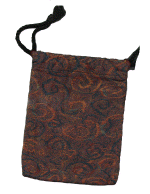 With a Free Draw String Tapestry Bag
If you are just learning about the Runes or have been working with them for years you will enjoy this new look and method.
Key Benifits:
Definitions are on the face of the card, no more bulky books to carry around.
General, Employment, Relationship and Financial interpretations on each card.
Copyright, History, Instructions, Layouts and Further readings cards included.
Free hand sewn Drawstring Tapestry carrying bag with each deck.
Each Decks comes with a 100% money back guarantee.
All postage and tax paid by Lady Katherine Anderson
Delivered in 7-14 days on paid invoices.
PayPal available for convenient on line purchasing.
For more information please call (320) 493-7381